Variable Capacity – Stainless Steel Tanks
All stainless-steel tanks come with the following:
Floating Lid
Pump
Pressure Relief Valve
Air Lock
Stainless Steel Tap
All stainless steel tanks have a marble finish.
These stainless steel tanks have a dual purpose.
Can be used for storing finished wine or can be used as a fermenting vessel.
Can also be used for storing olive oil and making Kombucha.
How does this Tank Work?
The inner floating lid is placed on the liquid or wine and once the air tube has been inflated, up to the pressure indicated on the pump, the protection of the wine or any other liquid in the tank is now secure.
It is recommended to check the pressure of the tank on a regular basis.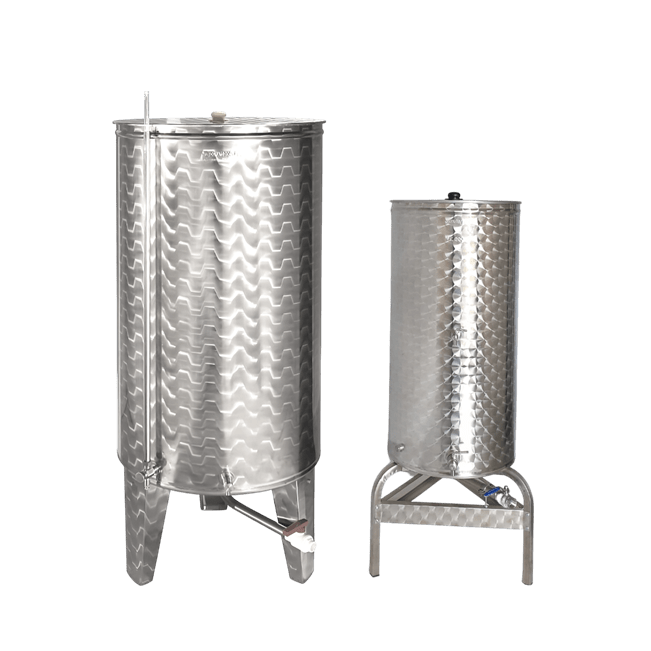 Comes With: Conical Bottom Manway Total Drain Valve – 1 inch Floating Lid Stainless Steel Tap Air Pump Air Tube Airlock Tank on Stainless Steel Legs Marble Finish