Cru Specialty Dessert Wines
Indulge In the Experience
Cru Specialty dessert wines satisfy every sweet tooth.  Craft winemakers who want to add that extra something to their celebrations, or even to finish off a good meal right, always have a few bottles of the Cru Specialty in their wine cellars.  Cru Specialty offers a decadent dessert wine experience – because sometimes special meals are only complete with something sweet.
Celebrate the winter season, or any season for that matter with one of our decadent dessert wines, available for a limited time offer.  Because these dessert wines are so popular and sell out quite rapidly, we are recommending you pre- order your dessert wines before the end of August.
For In-Store Winemaking
Each kit makes 30 bottles (375 ml) of sweet, finished wine, ready to drink in 6 weeks.
Prices for batches of dessert wines made in-store include corks. Labels, seals, and bottles are available in-store for an additional fee.
Prices are subject to change without notice.
Sale!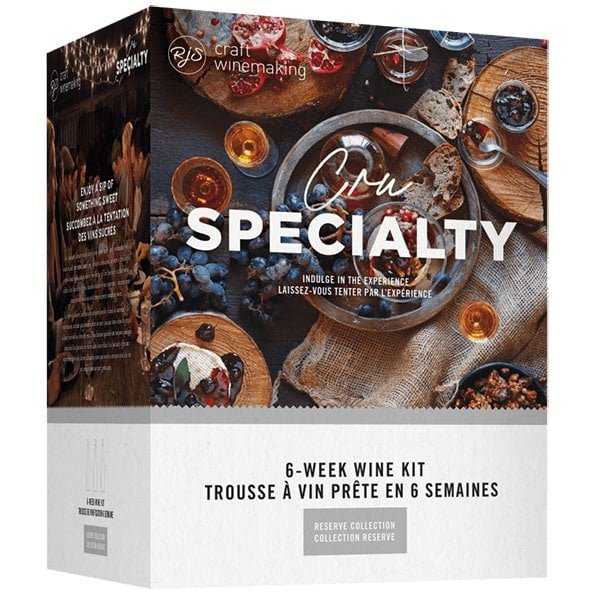 Bursting with rich aromas of red and dark cherry, this full-flavoured dessert wine style also has a hint of dark chocolate fused with plum and toasted oak on the nose.