About Musca Wine Pressing & Supplies
Family Owned & Operated Since 1954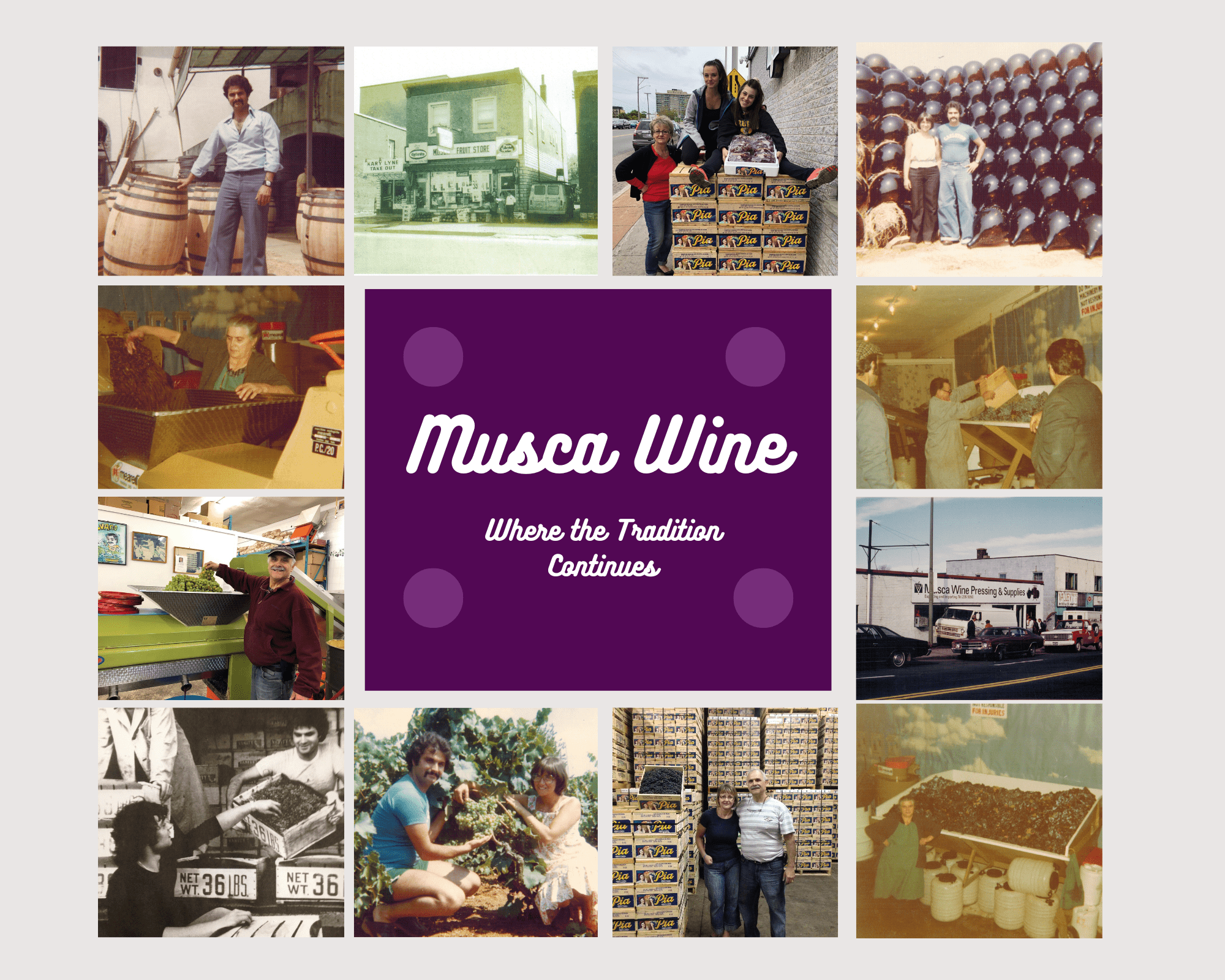 At Musca Wine Pressing and Supplies Ltd., we are proud to be able to service the home winemakers on a wholesale and retail basis for over 60 years. We understand our customer's growing needs, and this is why we strive to give you an affordable quality of winemaking products. A number of individuals have often asked us how we are able to do this? Well, the answer to this commonly asked question is simple. Musca Wine Ltd. is the direct importer of all of our fresh juices, concentrates, corks, etc. Because of our tremendous buying power we are committed to pass on these savings to our clients.
Carmen and I take a lot of pride in serving our clients with a variety of winemaking products. In September and October we directly import over 40 Grape Varietals under the Pia Label. Our fresh grapes are grown under the watchful eye of Mr. Frank Pantaleo and his staff, ensuring the Pia "House Packed" quality is met every time. Lamanuzzi and Pantaleo is located in Madera, California.
Our goal is to offer nothing but the best quality of Fresh Juices and Concentrates from all over the world. All of our award winning fresh juices are carefully blended and balanced in sugar, acid, and pH by our very own in house Oenologist, in our new state-of-the-art facilities. By having an Oenologist join our team of experts, this allows us to quality control all of our fresh juices and concentrates in order to give our clients nothing but the best quality at an affordable price every time.
Thank you for allowing Musca Wine Pressing and Supplies Ltd. to enter your homes.