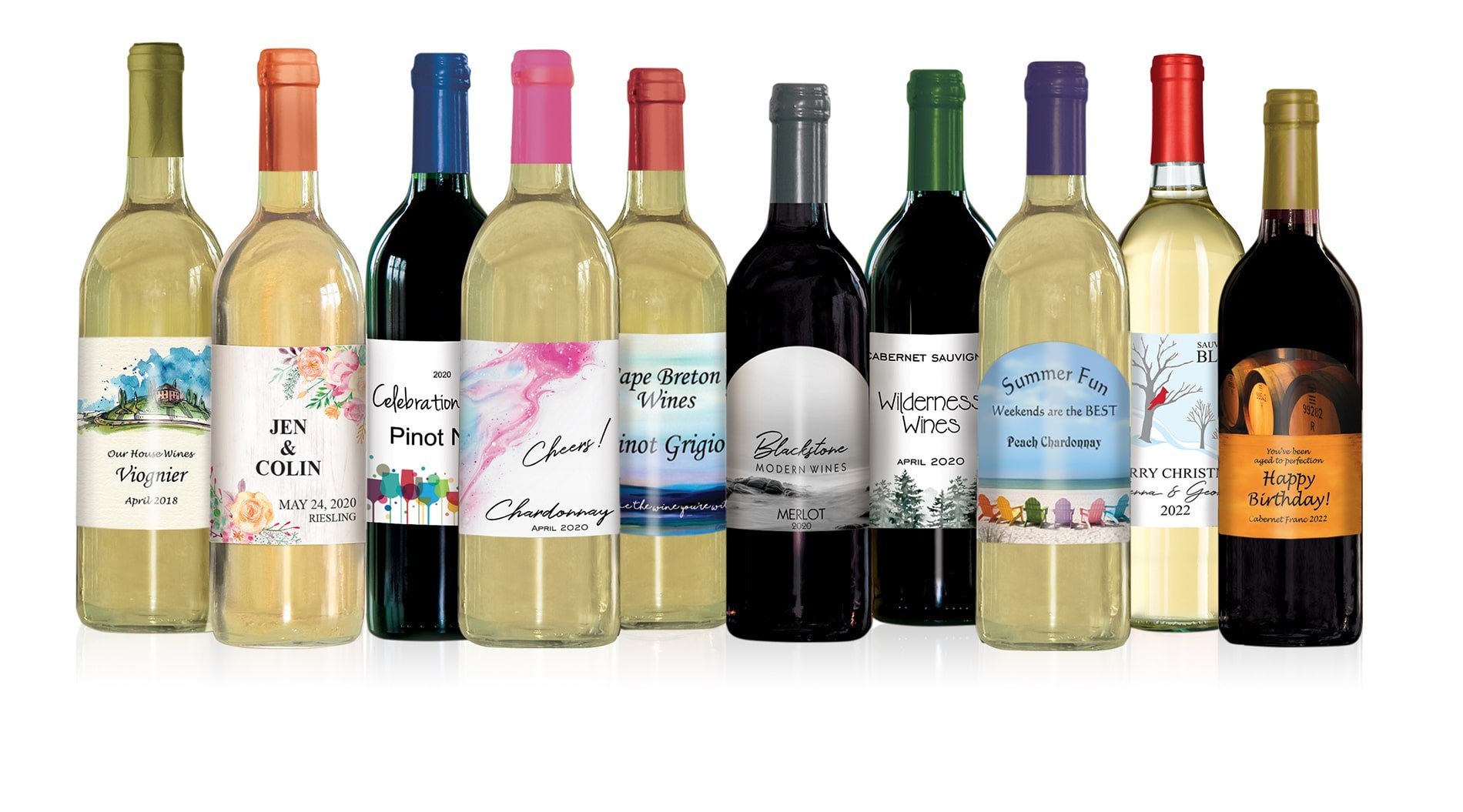 Make your special day even more memorable with customized labels.  We can assist you with choosing a label from over 70 different designs that best suits your colour scheme and wedding venue.  It's quick, and easy!
All label sizes are 3.5 inches X 4 inches.
Labels are quick and easy to apply and remove cleanly from bottles.
We can print any where from 1 to over 100 labels.
Price: $1.00 each – ($.80 each with a purchase of 80 or more).
Please call us at  613-235-5050 for pricing and ordering.